HAPPY NEW YEAR!
I cannot believe that we are already in 2023! Where has the time gone?!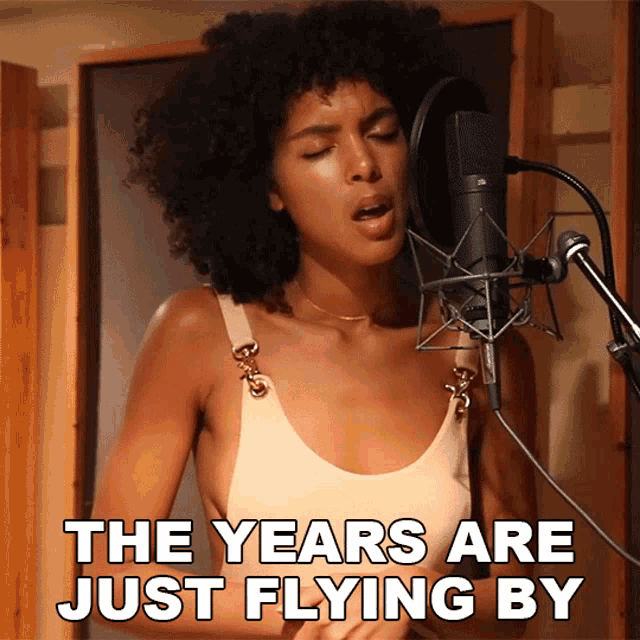 Sometimes I feel a bit overwhelmed with how fast things change and people evolve. It can become a source of anxiety if you choose to compare your life or where you stand to other people's lives and accomplishments. As human beings, the pressure of delivering becomes so important that we tend to forget to celebrate the little wins.
We live in a heavily digitally connected world, making it possible for someone like me sitting in her office in Guinea to reach someone in Canada or South Korea through an article, for instance. This era of connectedness is also the cause of angst to so many, because it is likely to show you how everyone else is doing what you are 'supposed' to be doing at a certain stage of your life. To put a bow on the grand achievements, overshadowing the continuous efforts and work that it has taken those people, and is probably taking you, to get there.
While it contributes to creating an unrealistic set of expectations for a lot of people, I still believe that the attitude towards this digital world is more to blame than the content itself. If I had to put it in numbers, I would say that it is a 51-49 % type of situation, with the highest number going to people's reaction to the contents presented.
A simple example: we all know and have probably once been a part of the 'New Year, New Me' clan for all the wrong reasons. Reading the public's resolutions at every beginning of the years, most look like badly veiled attempts to sending a message to an old friend, old lover, old boss, whatever the case may be. And even though it's healthy to let it out from time to time, it's important to not let it become your brand.
Folks these days have a tendency to act following the way they want to be perceived or they want to appear, rather than really embodying it. Instead of living in and embracing the moment, they commit time and energy to the wrong things.
What has worked for me personally is the practice of constant gratitude. Gratitude for small but essential matters such as my health, my mental and financial stability, my self confidence and all the things I have worked, and keep working so hard to nurture and protect.
You see, I view gratitude as more than a feeling… it's an ATTITUDE!
As soon as you start performing gratitude and implimenting it in your everyday life, you will be less and less affected by all the noise around you.
At the beginning of this year when I reflected on 2022, I realized that I had lost so many friends, and I started questioning myself about where things might have gone wrong. What I found out was such an epiphany moment for me!
I have realized that what these people had in common was the fact that I diluted myself to be friends with them while they were NEVER even meant to be in my circle. We were never meant to be friends because I had to water down myself, my views, my values, for us to sustain a relationship. As soon as I stopped, the link was broken.
This does not mean that they are bad people, it just means that they are not MY people. And instead on dwelling on the lost relationships, I could focus on the people who have been consistantly rock solid for me. Those who make as much effort, give as much weigth to our tie than I do.
Gratitude is the one that took me to that place of peace of mind.
Practicing gratitude gives you perspective, it gives you a range of understanding of other people, it opens your eyes to all the good parts of your life. It even makes you appreciate the less good ones, because you quickly understand that everything in this life is a passing moment.
IT WILL PASS!
So my advice to you on this fine beginning of the year is to make of gratitude more than a trend, a mood, a feeling… make it your attitude!
I hope you've all spent the best holidays and that going back to work has not been too challenging!
Sending you all the love in the world!
Xoxo, Narcisse!!!
"Gratitude turns what we have into enough." – Anonymous